MT4 & MT5 Intergration
FxWirePro™ is a comprehensive newswire service for investors and traders that covers all the news affecting the global markets in a truly trader friendly format - succinct and to the point. FxWirePro™ offers a full, guaranteed transmission of XML news over a secure internet connection.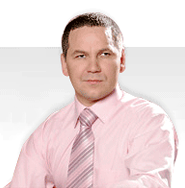 Renat Fatkhullin
CEO of MetaQuotes
FxWirePro™ is "the recommend forex newswire service" for the MetaTrader 4 and MetaTrader 5 terminals. The FxWirePro™ newsfeed comes readily integrated with the MT4 and MT5 terminals.
The long-term, strategic partnership between the two companies will help cut the costs for brokerages and deliver a better service to their traders. Brokerages can now plug and play the newsfeed into their terminals seamlessly.
"This joint package will enrich the capabilities of our trading platforms and we are very glad that together with the platform we can offer a high quality newswire feed to our clients.
It will remove additional problems for them as they will get a fully operable package at once.
"News feeds in MT4 and MT5 platforms are the first step of this partnership. Through this partnership we will be able to provide better and more efficient services and products to our clients and end users in due course of time."